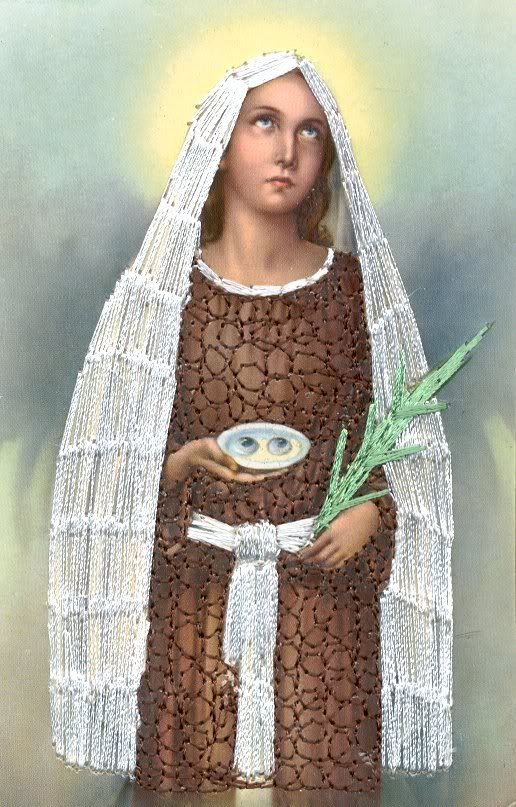 For those of you who didn't know, the patron saint of eye sight is Saint Lucy. Every Dec 13 she is honored with a feast by hagiographiles, particularly in Italy, but probably far & wide. Any student who has ever paid a lick of attention to me is well aware of my comments about "sacrificing to the Photo Gods" and in this reference certainly Saint Lucy & Saint Veronica (Patron Saint of Photographers and Laundry Workers) are included. Here is a short snippet of her tale...
Click here for Saint Lucy's story...
And find out why she carries her eyeballs on a platter...
And for those of you that have asked about my necklace, this is what it is... given to me by one of my "photo parents". Many of my longtime advanced students have received a "St. Lucy" from me at the end of their time with me...